Late night shopping!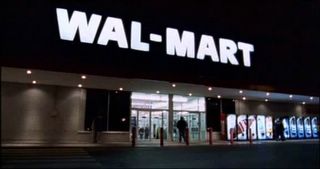 Ok I'm one of those bloggers who suffers from insomnia…I can't sleep no matter how hard I try I just can't sleep!
So one of the crazy things that I do is I go to WAL-MART (it's a retail store that opens 24 hours) at 2 or 3 in the morning…I just walk between the aisles…check out their DVDs….2 for 6 dollars…and I would find the weirdest movies and buy them! Hahahahaha…I don't care how people here hate WAL-MART and what it stands for…I personally love it…I love SUPER WAL-MART ….I love shopping there late at night in my PJs…LOL
I wish if they'll open a WAL-MART in Kuwait and maybe a Target too…ooh and then say bye bye Sultan Center.