Allah Ye7afeth Al Kuwait inshallah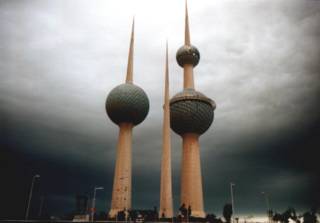 I read the newspapers today and I started crying!
I was horrified to learn that such a thing could happen in Kuwait?!?
Terrorism in Kuwait!!!
innocent people being shot? What's next?! How did we reach this point?
I just pray to god to bless our small country and I hope they catch those bastards who did this coz in my book they ARE NOT KUWAITIES!!!!!
I hope they get prosecuted and strip anyone from their citizenship who even dares to think of doing such a thing to their own country.
I hope everyone will stay safe.
Allah ye7fethkom we7afeth Al Kuwait inshallah min kil shar.
God Bless.